Tags
Related Posts
Share This
Hill, Z. B.
"Tupac" av Z.B Hill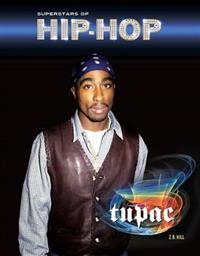 "Tupac Shakur was one of hip-hop's most important people. He may be gone today, but Tupac's music and messages live on. Few artists have the kind of effect on fans that Tupac had. Years after his death, hip-hop fans still listen to Tupac and remember the impact he had on hip-hop.
Tupac tells the story of how shakur started making music and became a megastar. Read about Tupac's amazing music career and his tragic death. Learn about how hip-hop would be very different without Tupac Shakur." Förlagsinformation
Passar på bibliotek på både vuxen och barn men kanske främst på barn/ungdom, passar ålder 12-17.
Språk: Engelska
Författare: Hill, Z. B.
Förlag Mason Crest Publishers
Längd 48 sidor
Utgivningsår: cop. 2013
SAB: uIjz Shakur, Tupac
Serietitel: Superstars of hip-hop
ISBN10 1422225305
ISBN13 9781422225301