Tags
Related Posts
Share This
Maya Angelou
"Heart of a woman" av Maya Angelou.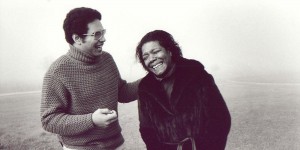 "Maya Angelou's five volumes of autobiography are a testament to the talents and resilience of this extraordinary writer. In The Heart of a Woman, Maya Angelou leaves California with her son to move to New York. Loving the world, she knows its cruelty but also hope, joy, achievement and celebration. The fourth volume of her enthralling autobiography finds Maya Angelou immersed in the world of black writers and artists in Harlem, working in the civil rights movement with Martin Luther King." Förlagsinformation
Trots att det här är den fjärde delen i Maya Angelous biografiserie går det lika bra att läsa den som ett fristående verk. Vi får följa Maya från New York där hon börjar skriva och börjar engagera sig i medborgarrättsrörelsen och sedan till Cairo, Ghana och London dit kärleken tar henne. Det är otroligt engagerande och välskrivet, och spännande. Men de svenska översättningar som finns, om de går att gå tag i, är gamla så läs den på engelska!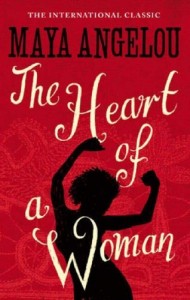 Språk: Engelska
Antal sidor: 336
Utg.datum: 1982
Förlag: Random House Trade